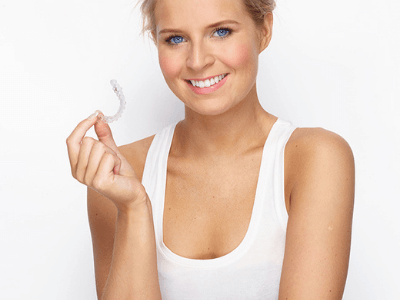 15th October 2021
Can Invisalign Fix My Bite Problems?
Invisalign is one of the leading names in adult braces and tooth straightening treatments, and it's no surprise – it's got a successful history of treating millions of patients – and their happy smiles – all over the world. But, as well as a cosmetic treatment to straighten your teeth and improve their overall appearance, it can also be used as a corrective treatment, helping align the teeth for a better 'bite'. Our dentists, here at our York dental practice, explain.
Overbite
When your top teeth overhang the bottom teeth, it's known as an overbite. While many of us have an overbite to some degree, coverage of less than 25% is considered ideal by dentists. That's because tooth wear and tear, and pain in the jaw, can be common with this type of bite problem. Thankfully, Invisalign adult braces can correct the concern and help prevent these problems from occurring.
Underbite
Think of this as the opposite of an overbite – where instead, it's the bottom set that crosses over the top set. Again, tooth wear is commonly experienced, but it's also possible you could develop problems with chewing or even speech. In some cases, a combination of Invisalign adult braces and surgery may be recommended by dentists to correct the issue.
Crossbite
This is almost a blend of an overbite and an underbite. It's not just tooth wear that can occur thanks to a crossbite; receding gums and notches in the gum line are also common, and your teeth may chip over time. It's also possible you'll have gum problems in the future – which could even lead to bone loss. Once again, Invisalign adult braces are often recommended in these cases.
Open bite
If your closed teeth don't meet, leaving a small round gap, then it's likely you have an open bite. Biting and chewing can be difficult here, and many people find the appearance of their smile affects their confidence as it can be a more obvious concern than some of the others we've listed (such as an overbite, which affects many people). Invisalign adult braces can bring your teeth better in line.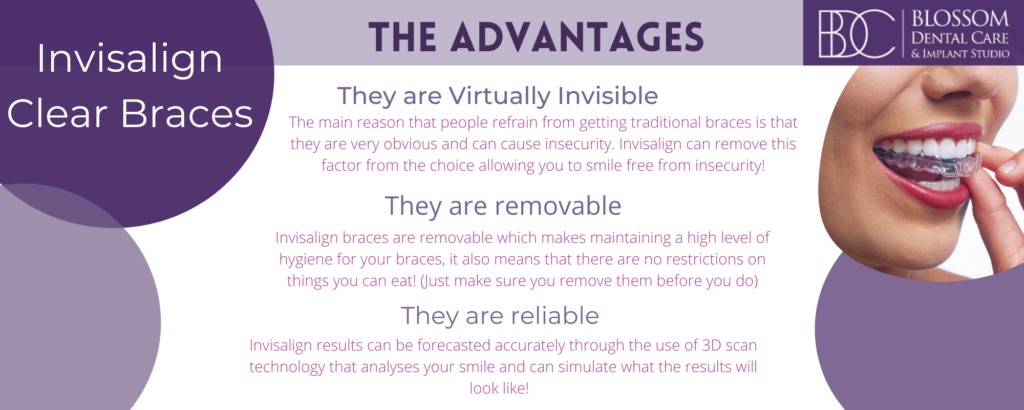 In summary…
We hope you've found this overview to bite problems and Invisalign useful. If you're in any doubt about treatment, are looking for advice from a dentist, or want to go ahead with an Invisalign consultation, we'd love to hear from you here at our York dental practice. Get in touch to find out more.